Today, when flexibility and quality of life are becoming increasingly important, many employees and entrepreneurs long for a working environment that combines the advantages of nature and urbanity. The region around Basel offers a unique opportunity: attractive offices in the midst of enchanting nature and yet in close proximity to an attractive city. With an office on Basel's local mountain, the advantages of this combination can be enjoyed. Are you looking for an office near Basel? Stop your search here. Rent your office at Chrischona Berg. Right near Basel, in the middle of nature.
Nature as a source of inspiration
It's no secret that nature is an invaluable source of inspiration for creativity and innovation. Embedded in an idyllic environment, you can unfold your thoughts freely and develop new ideas. The green of the trees and the chirping of the birds create a relaxed atmosphere that reduces the stress of everyday work. In such an environment, it is easier to concentrate and work more productively.
From the offices on the Chrischona mountain you have a wonderful view directly into the green.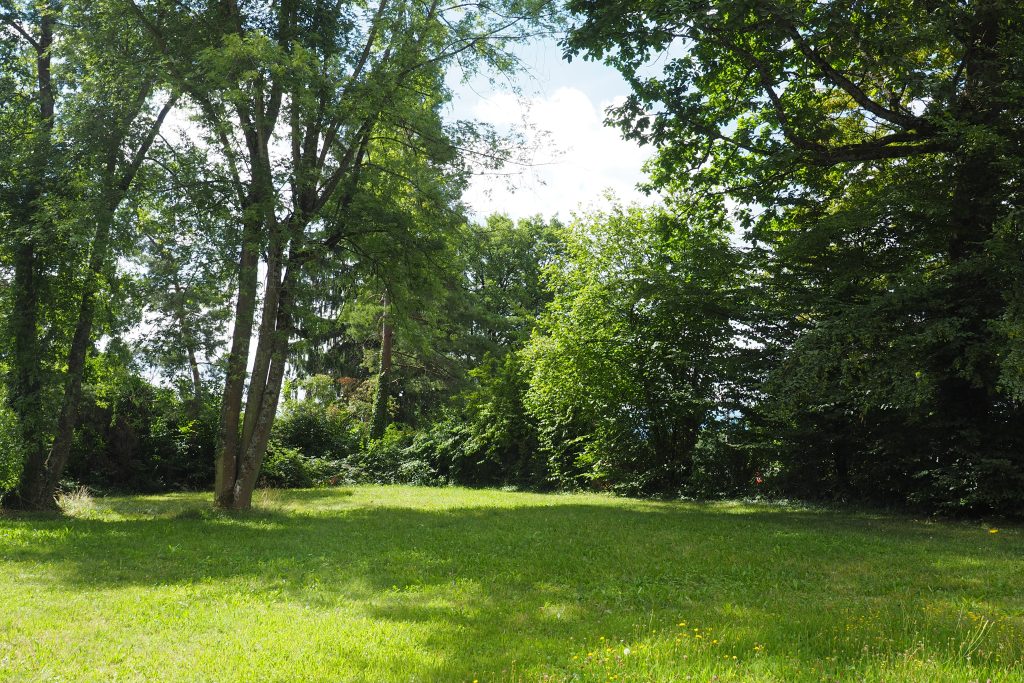 A healthier work environment
The benefits of nature go far beyond mere inspiration. Studies have shown that being in green environments promotes physical and mental health. Being able to take a walk in nature during breaks improves the overall well-being of employees. A healthier workforce not only leads to fewer sick days, but also to higher motivation and job satisfaction. Rent an office in the middle of a green area and benefit from this advantage.
Proximity to Basel - urbanity and culture
While the tranquility of nature is priceless, it can still be important to maintain a connection with the urban world. An office near Basel offer exactly this possibility. Basel City is not only an important economic metropolis, but also a center for art, culture and education. The combination of nature and urbanity creates a unique work-life balance.
Sustainability and Responsibility
Office space in nature offers benefits not only for employees, but also for the company itself. More and more companies value sustainability and social responsibility. Choosing to rent an office near nature shows that your company is committed to protecting the environment and the well-being of its employees. This engagement can not only improve the company's image, but also help to attract talented professionals.
Flexibility in work design
An office in nature also offers the opportunity to implement modern work concepts. The combination of presence in the office and teleworking can be seamlessly integrated here. Employees can work on-site in an inspiring environment while benefiting from the flexibility to work from home or other locations. This promotes the work-life balance and increases employee satisfaction.
Simply rent an office - Basel. Nature. Near.
We offer individual offices and flexible workplaces in the coworking space. The offices can be individually furnished and technically equipped for your ideal work experience. In the shared working space, you can work wonderfully as an individual or in a team. In addition, meeting rooms offer additional opportunities for brainstorming or meetings.
Rent a wonderful office with connection to Basel city.