{{current_weather.dt | momentjs( atts.date )}}
{{current_weather.temp | temp}} °{{units}}
{{day.dt | momentjs(atts.date)}}
{{day.temp | temp}} °{{day.temp_min | temp}} °{{units}}
{{current_weather.temp | temp}} °
Humidity: {{current_weather.humidity}}%
Clouds: {{current_weather.clouds}}%
Wind ({{current_weather.wind.deg}}): {{current_weather.wind.speed}}{{units_wind}}
{{current_weather.desc}}
{{day.dt | momentjs(atts.date)}}
{{day.temp | temp}}°
{{day.temp_min | temp}} °
The restaurant on Chrischona Mountain.
When choosing a restaurant, it's not just about the quality of the food and drinks, but also the location. The Waldrain simply has the perfect location – in the middle of greenery and yet only a few minutes away from Riehen near Basel. Get to know our historic Waldrain Restaurant.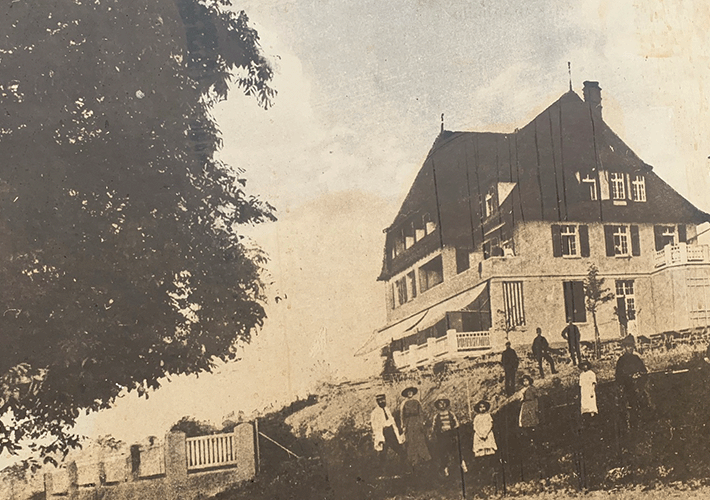 Whether Fritattensuppe, Tafelspitz or Kaiserschmarrn. Mario, our chef from Austria, convinces with great classics and surprises with his own creations. Let Lena, our charming Chef de Service, recommend the right wine for you. We look forward to your visit!
We obtain meat, fruit and vegetables from the farmers on Chrischona Mountain. We buy milk, egg and cheese in the Basel region. In addition, there is "Our beer" on tap.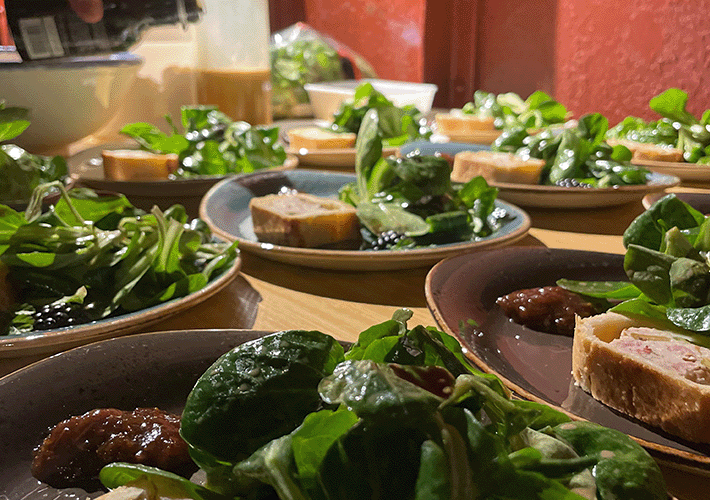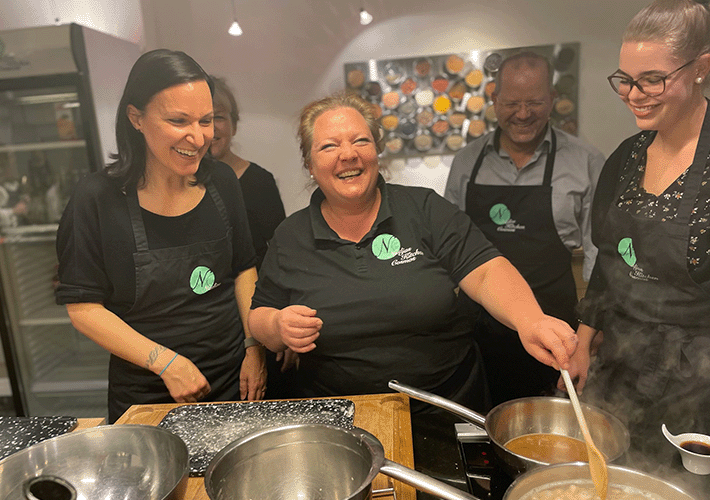 Cooking together as a team event
With us on Chrischona Mountain you will find idyll, fun and your "private space". We welcome you and your guests with a glass of prosecco. The ingredients are already weighed out. The recipes are ready. Together with your team you cook, roast and sizzle your menu. Of course, our team provides professional and charming support.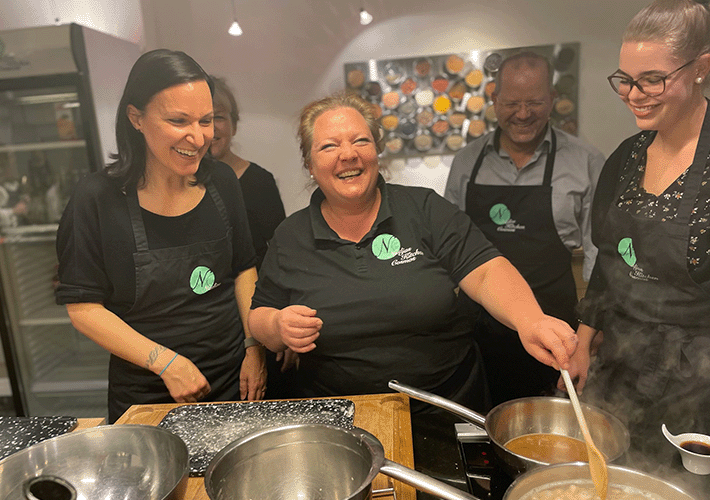 Restaurant Waldrain is open! Guests are welcome from Wednesday to Sunday from 11.00 am.
Nadja Hoffer with Waldrain-Team
Inspiration für Ihre Veranstaltung​
The perfect location for your dream wedding in Switzerland.
Entertaining birthday parties, private concerts in a living room atmosphere, exciting creative workshops, exhibitions or classical concerts with large audiences – as a unique event location, the Chrischona Berg not only offers an extraordinary ambience and an inspiring view of the Alps. With its versatile rooms, the site also serves as an event location for a wide variety of needs.
Congress center, seminar rooms and catering for large and small groups. An inspiring setting for events of all kinds.
At Chrischona Berg you will find the right location for your event – for concerts and sporting events, weddings, parties and celebrations.
Do you need hotel rooms for your party or event? Then book in our Beakfast Hotel close to the event locations.
There are twelve flexible workspaces and individual offices in the coworking space that you can book by the day or longer. For individuals or teams.
Das Foodnote befindet sich aktuell in der Sommerpause.