Chrischona Berg Breakast Hotel
Whether you are our guest during a wedding, a seminar, for a personal getaway or simply for a weekend: Sleep well in one of the bright 20 hotel rooms of our Breakfast Hotel. Wake up with a refreshing view of nature – and with a little luck of the Alps. Our hotel rooms are located on the south side on three floors and are accessible by elevator. As a REKA partner hotel you can pay 100% with your Reka-Card or Reka-Check.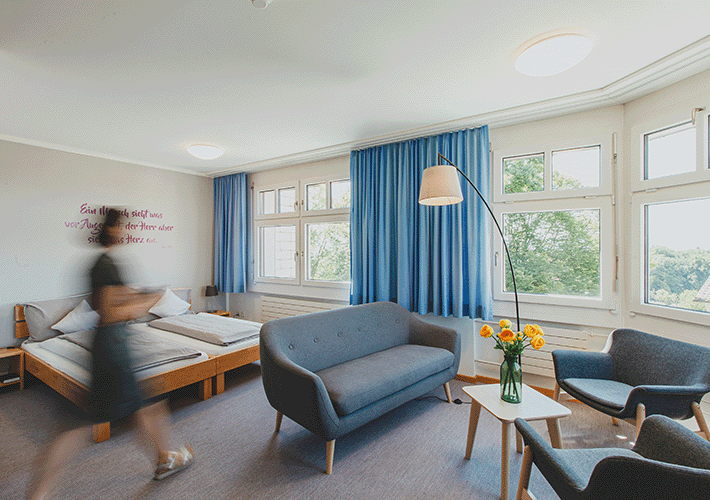 Leave everyday life behind and treat yourself to a little time out. Charge your batteries. Enjoy hiking and biking trails, barbecue areas and decelerating walks in the forest. Rent our e-bikes to explore the lovely surroundings. Combine your time out with a seminar and broaden your horizons. Add a free day after the wedding ceremony or seminar and enjoy time for yourself, e.g. with a visit to one of the top-class museums in Riehen or Basel or take a boat trip on the Rhine.
We want you to start the day with pleasure and energy. In the cozy atmosphere of our FOODNOTE Coffeehouse you start the morning with an excellent barista coffee or a soothing Länggass tea combined with selected breakfast creations. We rely on fresh, regional and seasonal products and work with local farmers and suppliers.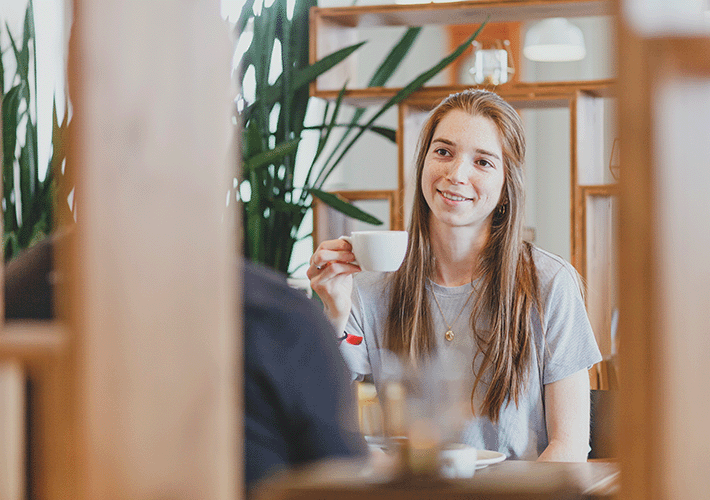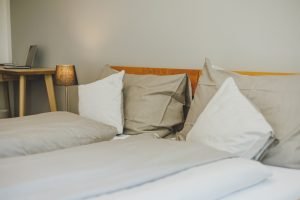 Single room
Comfort class 1
Shower/toilet in the room,
including breakfast: CHF 120.-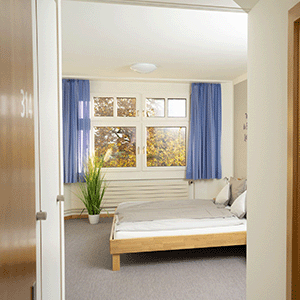 Double room
Comfort class 1
Shower/toilet in the room,
including breakfast: CHF 91.- per person.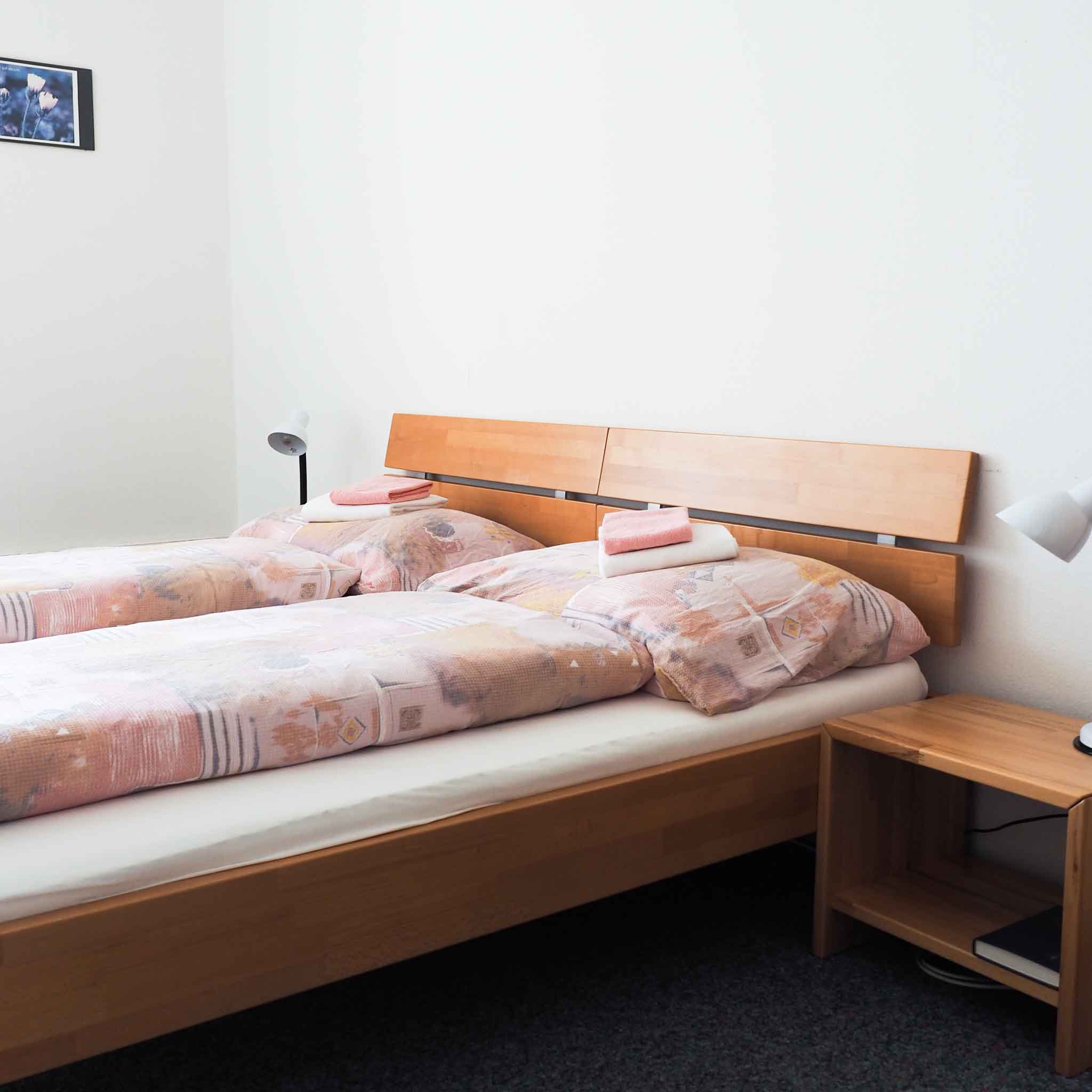 Single room
Comfort class 2
Washbasin in the room,
Shower/toilet on floor,
including breakfast: CHF 75.-
Double room
Comfort class 2
Washbasin in the room,
Shower/toilet on floor,
breakfast included:
CHF 65.- per person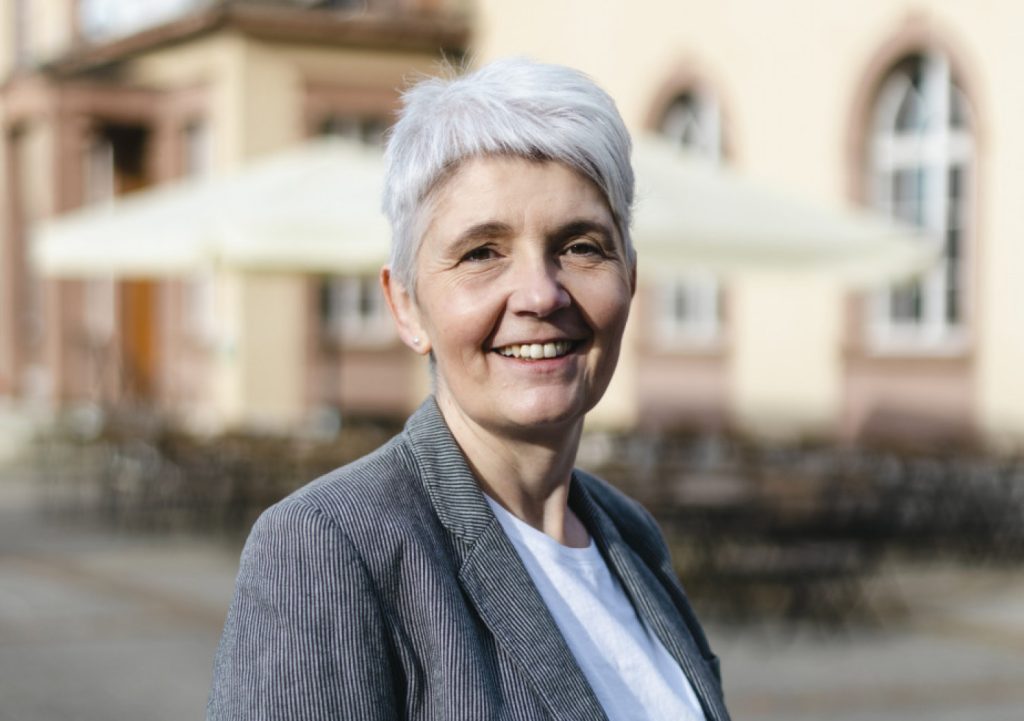 Let's talk about how your event can become a personal highlight for you.
+41 61 646 42 70
welcome@chrischona-berg.ch
This location on "the mountain" is another world: deceleration, you are far away, although it is not very far from the city. Foodnote Coffeehouse: very pleasant for breakfast. Great bike tour made in the direction of Eigenturm.
IC Systems and Support AG, Basel
Inspiration für Ihre Veranstaltung
Work in the middle of nature on Basel's local mountain. Concentration, inspiration in flexibly equipped individual offices.
Are you looking for a conference hotel near Basel that offers more than conference rooms? Discover the perfect setting for your event!
Congress center, seminar rooms and catering for large and small
groups. An inspiring setting for events of all kinds.
At Chrischona Berg you will find the right location for your event – for concerts and sporting events, weddings, parties and celebrations.
Visit the Waldrain restaurant within walking distance. With impressive view and beautiful guest garden.
There are twelve flexible workspaces and individual offices in the coworking space that you can book by the day or longer. For individuals or teams.
The Foodnote Coffeehouse is currently on summer break.